Resources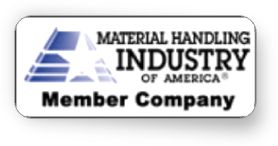 Material Handling Industry of America (MHIA) is the non-profit organization under which domestic and international activities are conducted. Active members are manufacturers of industrial material handling and logistics equipment, systems and software or user-specified components for such equipment. They market their products in the United States. Associate membership is held by business publications, consultants and systems simulators.
Through MHIA, member companies are given a greater voice in shaping the destiny of the industry both nationally and internationally. MHIA sponsors trade events, to both showcase the products and services of its member companies and to provide material handling educational opportunities.
Increased productivity through better material handling logistics - that is the mission of the Material Handling Industry of America. MHIA offers a stronger, more powerful voice than that of individual companies acting alone.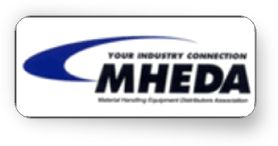 The Material Handling Equipment Distributors Association, (MHEDA) is the only trade association dedicated solely to improving the proficiency of the independent material handling equipment distributor. MHEDA represents all segments of the material handling industry and offers industry specific business training and resources to help maintain and strengthen companies.
MHEDA is the direct connection to the Material Handling Industry's hottest trends, newest products, and best management training workshops and represents a wealth of resources for all material handling businesses.
The Packaging Machinery Manufacturers Institute (PMMI) is a trade association whose more than 500 members manufacture packaging and packaging-related converting machinery in the United States and Canada. PMMI's vision is to be the leading global resource for packaging. Its mission is to improve and promote members' abilities to meet the needs of their customers.
PMMI members are globally renowned for making the highest quality equipment, offering responsive service, and committing to meeting their customers' needs. That is why one out of every four machines sold around the world is made by a PMMI member company.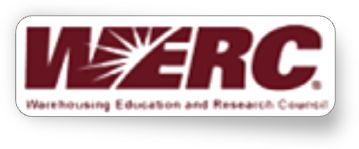 The Warehousing Education and Research Council (WERC) is the only professional organization focused exclusively on warehouse management, providing practical, how-to information to help members grow professionally as they improve warehouse and company performance. The organization is led by a volunteer Board of Directors comprised of professionals from all aspects of warehousing and distribution.
WERC members are distribution and warehousing professionals who lead, direct and manage the efficient flow of information, materials, and finished goods throughout the supply chain. Members represent many types of businesses, such as manufacturers, wholesalers/distributors, retailers, and third-party warehousing/logistics providers.

The National Society of Professional Engineers (NSPE) is the recognized voice and advocate of licensed Professional Engineers. Founded in 1934, NSPE strengthens the engineering profession by promoting engineering licensure and ethics, enhancing the engineer image, advocating and protecting Professional Engineers' legal rights at the national and state levels, publishing news of the profession, providing continuing education opportunities, and much more. NSPE serves some 50,000 members and the public through 53 state and territorial societies and more than 500 chapters.
American National Standards Institute (ANSI)
ANSI coordinates the U.S. voluntary consensus standards system, approves American National Standards, and is the sole U.S. representative and dues-paying member of the International Organization for Standardization (ISO) and the IEC.
American Production and Inventory Control Society (APICS)
APICS - The Educational Society for Resource Management is a not-for-profit international educational organization that offers education and professional certification programs.
American Society of Mechanical Engineers (ASME)
ASME membership includes opportunities to share new concepts, spearhead solutions and advance the science and practice of mechanical engineering through the programs of its 36 technical divisions and four institutes. ASME International is a nonprofit educational and technical organization serving a worldwide membership of 125,000.
Association of Professional Material Handling Consultants (APMHC)
APMHC is a professional society composed of individual consultants in the material handling field.
The Automated Materials Handling Association
For over 27 years, the Automated Materials Handling Association (formerly ASRS/AGVS Users' Association) has promoted the sharing of knowledge and experience among its members, both users and vendors, to provide proven solutions to common warehousing/automation problems.
Automatic Identification Manufacturers (AIM) and AIM International
AIM is a worldwide authority on automatic identification, data collection and networking in a mobile environment.
College-Industry Council on Materials Handling Education (CICMHE)
Provides information, teaching materials and various events in support of material handling education and research.
Conveyor Equipment Manufacturers Association (CEMA)
CEMA's purpose is to promote voluntary standardization of conveyor design, manufacture, and application.
Council of Supply Chain Management Professionals (CSCMP)
Council of Supply Chain Management Professionals seeks to enhance the development of the logistics profession by providing logistics professionals with information and educational opportunities.
Federation Europeenne de la Manutention (FEM)
FEM is the European manufacturers association of materials handling, lifting and storage equipment. It represents the technical, economic and political interests of the industry. FEM serves technical progress and improves safety at work through the establishment of guidelines and business codes.
Food Distributors International (FDI)
Food Distributors International comprises food distribution companies that supply and service independent grocers and food service operations throughout the United States, Canada and 19 other countries.
Industrial Truck Association (ITA)
ITA's site includes directory of members' products by truck class, information on vendor-sponsored operator training programs, data on standards for trucks and parts, lift-truck industry events, annual statistics on U.S. shipments of industrial trucks and more.
Institute of Caster Manufacturers (ICM)
This group's purpose is to educate both members and end users on caster products and to maintain liaison with government agencies and other organizations. ICM is active in developing guidelines and standards in the material handling field involving casters, wheels, industrial trailer trucks, platform trucks and towline trucks.
Institute of Industrial Engineers (IIE)
IIE is a professional society dedicated to advancing the technical and managerial excellence of those concerned with improving the productivity of integrated systems of people, materials, information, equipment and energy. The Institute of Industrial Engineers serves the professional needs of industrial engineers and all individuals involved with improving quality and productivity.
Institute of Packaging Professionals (IoPP)
IoPP is the leading individual membership organization serving the educational needs of the packaging community.
International Warehouse Logistics Association (IWLA)
IWLA is the unified voice of the global logistics outsourcing industry, representing third party warehousing, transportation and logistics service providers.
Material Handling Education Foundation (MHEF)
The Material Handling Education Foundation, Inc. is an independent, non-profit 501(c)(3) organization dedicated to encouraging and supporting material handling education.
Materials Handling & Management Society (MHMS)
MHMS is an individual membership organization for the materials handling practitioner and the materials handling community.
National Association of Manufacturers (NAM)
The NAM is the nation's largest industrial trade association, representing small and large manufacturers in every industrial sector and in all 50 states.
National Wooden Pallet & Container Association (NWPCA)
NWPCA is dedicated to the success of our members by helping them create cost-effective, environmentally responsible solutions to meet their customers' changing unit load handling needs.
Packaging Machinery Manufacturing Institute (PMMI)
PMMI is a resource for packaging. PMMI's mission states that it is committed to improving, leading and unifying all segments of the packaging industry worldwide.
Robotics Industries Association (RIA)
IA is North America's only trade association focused exclusively on robotics with more than 250 member companies representing leading robot manufacturers, system integrators, end users and researchers.
Society of Manufacturing Engineers (SME)
The Society of Manufacturing Engineers is a nonprofit, professional society dedicated to the advancement of scientific knowledge in the field of manufacturing engineering. SME is a professional society serving the manufacturing industries. SME has some 60,000 members in 70 countries and supports a network of hundreds of chapters worldwide.
The Supply-Chain Council's membership is primarily practitioners representing a broad cross section of industries, including manufacturers, services, distributors, and retailers.
Warehousing Education & Research Council (WERC)
The Warehousing Education and Research Council (WERC) is the professional association for those in warehousing and distribution. WERC is a not-for-profit organization with over 4000 individual members.
Women in Packaging is an international, nonprofit organization designed to foster the growth and success of packaging professionals. WP provides a forum for packaging education, networking and mentoring for the personal and professional development of women.